In questo post andremo ad eseguire un confronto tra due addon, cercando di arrivare a definire quando usarli al meglio, quale è indicato e per quale necessità e, cosa molto importante, come ci possono aiutare
… and the Winner is??? 
Ovviamente entrambi :D. Non sono qui per dare dei giudizi, ma per aiutare gli utenti a comprendere meglio quale addon risponde meglio alle esigenze ed alle necessità. Per questo motivo dichiaro entrambi gli addon, V I N C I T O R I di questa competizione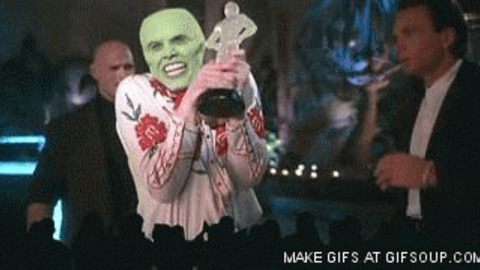 Installazione
Partiamo dalla fase di installazione di Lively Blog della Scandio, cercando il nostro addon dalla lista degli addon disponibili.
Selezioniamo Free trial …..
… accettiamo i termini della licenza quindi lasciamo che la procedura di installazione si completi ….
… quindi procediamo con la licenza ….
…. ed una volta generata la licenza trial, procediamo …..
… fino alla installazione 
Continuiamo installando Template for Blog della bitvoodoo
Procediamo allo stesso modo: selezioniamo Free trial, per attivare la procedura di installazione….
Passiamo adesso alla fase successiva.
Configurazioni generali
Proseguiamo con le configurazioni. Partiamo sempre dal Lively Blogs. La prima cosa che notiamo è la presenza di un nuovo menù, dedicato alla configurazione, come mostrato in figura:
Se selezioniamo Settings, andiamo a visualizzare diverse configurazioni. Andiamo a curiosare.
Si tratta di configurazioni generali. La sezione Global e Blogs Page indicano la parte in cui andiamo a settare la priorità dei blog post e quanto tempo questi sono evidenziati.
Questo addon aggiunge in Dashboard un gadget che permette di visualizzare i blog post. Di conseguenza abbiamo anche le configurazioni di questa sezione.
Se invece selezioniamo Settings, queste sono le opzioni che andiamo a visualizzare:
dove sono mostrate le categorie che possiamo assegnare ai Blog post. Qui, anche attraverso un uso dei colori, riusciamo a categorizzare ciò che viene pubblicato.
Passiamo alla configurazione generale di Template per blogs della Bitvoodoo. La prima cosa che notiamo è la presenza di un singolo menù nella sezione Configuration.
Selezionandolo abbiamo la configurazione generale dell'addon, che mostra tre sezioni:
Template
Enforce Template usage
Space Settings. 
Le seguenti immagini mostrano le varie opzioni sulle tre sezioni.
Conclusioni
Il test degli addon sarà riportato nel prossimo post. 
Likes
(

0

)
Dislikes
(

0

)
---
Ti è piaciuto il post? Vuoi una consulenza sui prodotti Atlassian o sui servizi offerti da Artigiano Del Software?
Contattaci.
Scrivi una mail al supporto Artigiano
. Saremo ben lieti di risponderti e aiutarti nella consulenza.
---
Lively blogs per Confluence & Template for Blog post #1